About us: At Chiang Mai Elephant Home we started an ethical and sustainable eco-tourism project. We want to rescue elephants form there hard work or from a life in a bad environment like a circus or riding camp. We don't want to see elephants witch have to dance or being treated badly. We want to present our experience and knowledge for care, love and respect for the elephants. We are located in a small village surrounded by mountains and close to a national park.
We have talked with the elephant carers (Mahout) and invited them to join our project. Our special project purpose to take the chain and saddle off of the elephants, like some projects of Elephants nature park. They are our inspiration. All elephants care takers and owner agree to take a saddle off which is a good sign and good start for the elephant welfare here. No more being ridden and treat them with respect. We try to do all the best we can for the elephants, elephants care takers, elephants owner and community here.
At Chiang Mai Elephant home, our visitors can observe or participate with the elephants in nature. Even more better that you can walk, feed, bath and play with them close up.
We aim to provide a better life for the elephants. By providing them a safe, loving and secure environment for them to roam free in a natural environment. Moreover we build trust and love between the elephants and humans by showing the love, respect and care in different way. We provide enough food for them each day. Besides that we also plant banana, corn, hay etc., our agricultural products are bought from the local community. We work hard to get a balance offering a worthy experience to our visitors. And sharing our love for the elephants, elephant care takers, environment and community.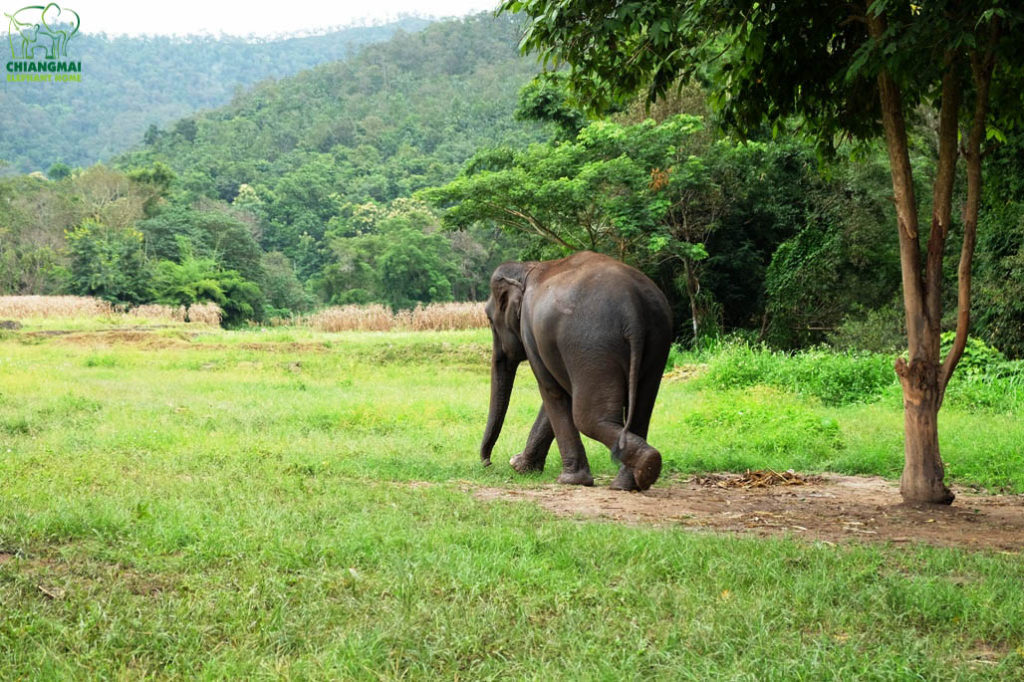 How can you help us to adopt new elephants?